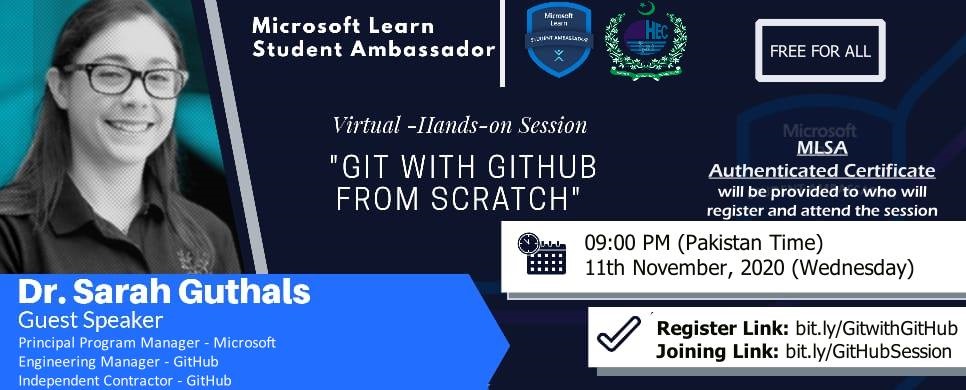 Git with GitHub from Scratch
When it comes to #Technologies and computing advancements, #Microsoft is always at the forefront. And when it comes to spreading those ideas in our communities, #MicrosoftStudentAmbassadors are there to do the job!
So it is with great excitement that we tell you about an upcoming Virtual - Hands-on Session on #Git_with_GitHub from Scratch, on #Today_Wednesday (11th November, 2020) at 8:45PM (Pakistan Time) which is going to cover all the major and minor aspects of #MasteringGitHub in a way that anyone can go from beginner to expert!
This event will be brought to you by the Microsoft Learn Student Ambassadors of Pakistan, under the umbrella of Higher Education Commission (HEC), Pakistan.