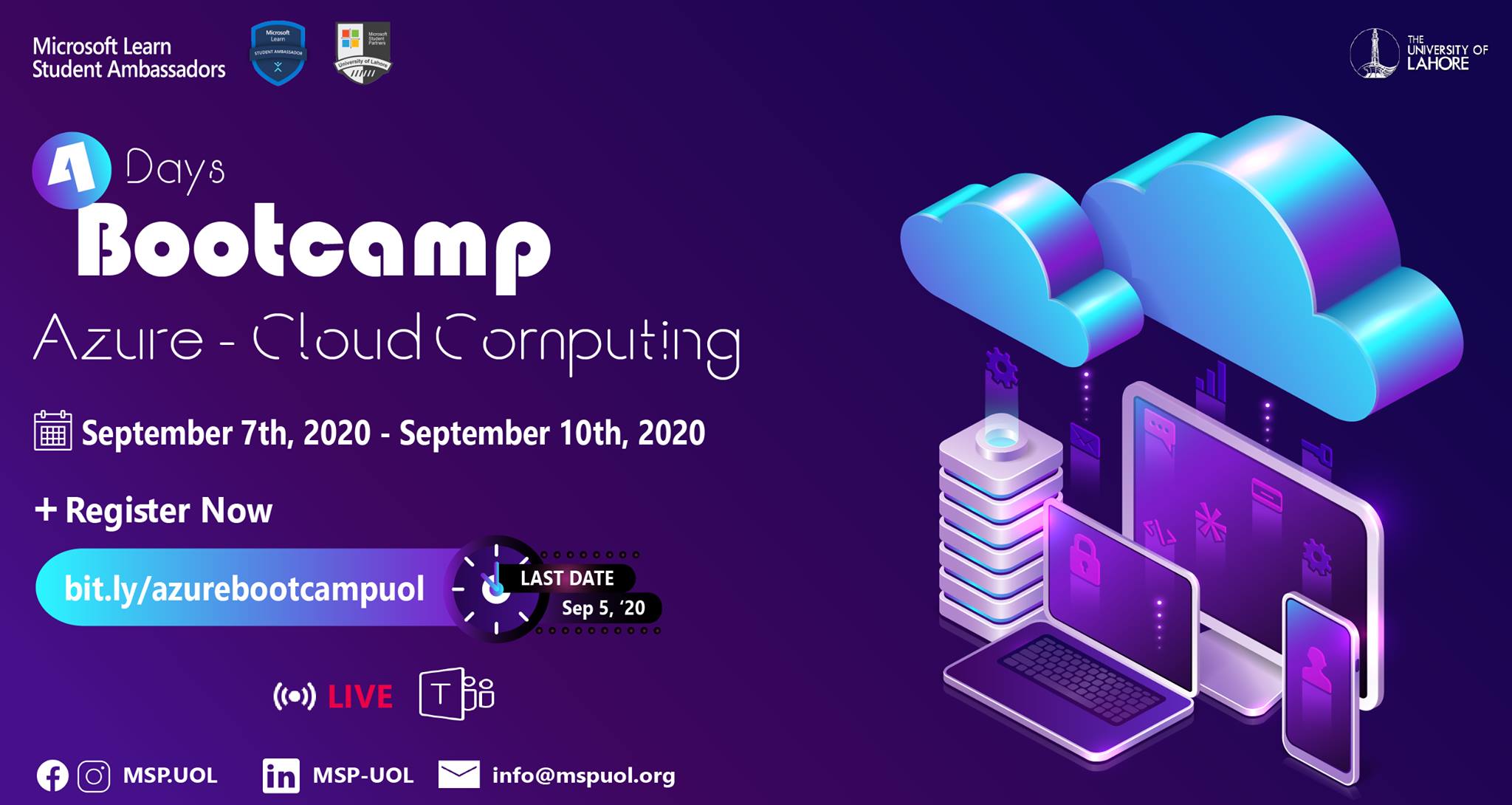 4 Days BootCamp | Azure - Cloud Computing
Microsoft Student Partners Community - University of Lahore has initiated an Azure Cloud Computing BootCamp(Virtually) series in which you will be learning Cloud Computing with Azure in FOUR workshops.
* No cloud Experience required.
* Free for all!
Why Azure?
Expand beyond the limits of your current computing platform with the freedom to build, manage, and deploy your applications anywhere with Azure. Use your preferred languages, frameworks, and infrastructure—even your own datacenter and other clouds.
With help from Azure, you have everything you need to build your next great solution. Invent with purpose.
Microsoft Azure has an increasing demand over the globe (including Pakistan). By learning Azure, you are getting Future - Ready. What are you waiting for? Go ahead and register yourself.