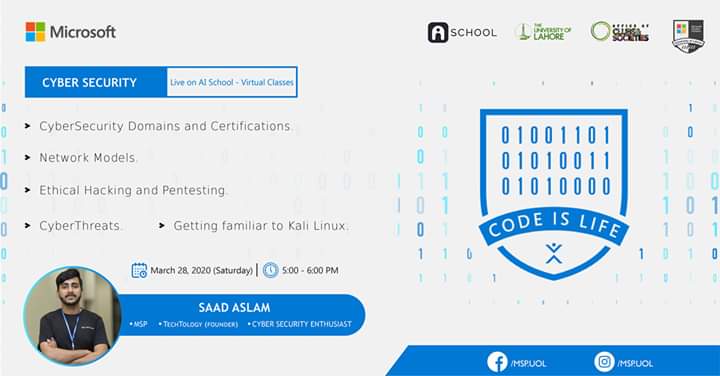 Cyber Security Training
Microsoft Student Partners - UOL proudly presents Saad Aslam as a MSP and very first MSP Beta in MSP batch 2020-2021 from overall Pakistan who is also the Founder of TechTology.
He's a passionate Community Speaker and delivers sessions at various events with a demonstrated history of working in Information Technology(IT) History. He is an active member of different Developer communities(Facebook Developers Circle:Lahore, Devenings, Developer Students Club), actively working as a member of Public Relations Team at GDG Lahore, and a CyberSecurity Enthusiast.
On 28 March 2020(Saturday), a Live Session will be conducted by Saad Aslam via AI School - Virtual Classes about Cyber Security.