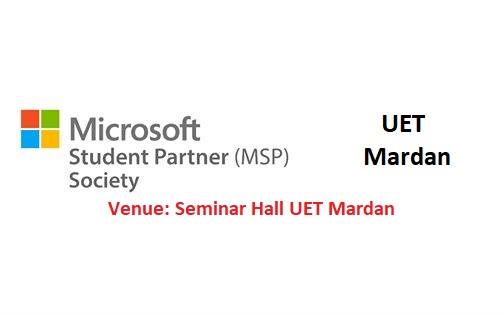 Inauguration Ceremony Microsoft Student Partner - Society (UET Mardan)
Microsoft Student Partners - Pakistan has successfully constituted its another Microsoft Student Partner Society at University of Engineering and Technology Mardan. For that its with immense pleasure that we invite you all to join us in the inauguration ceremony for UETM-Microsoft Student Partner Society at UET Mardan.
The Microsoft Student Partners is a worldwide recognizable program to sponsor students majoring in disciplines related to technology. The MSP program enhances students' employability by offering training in skills not usually taught in academia, including knowledge of Microsoft technologies.