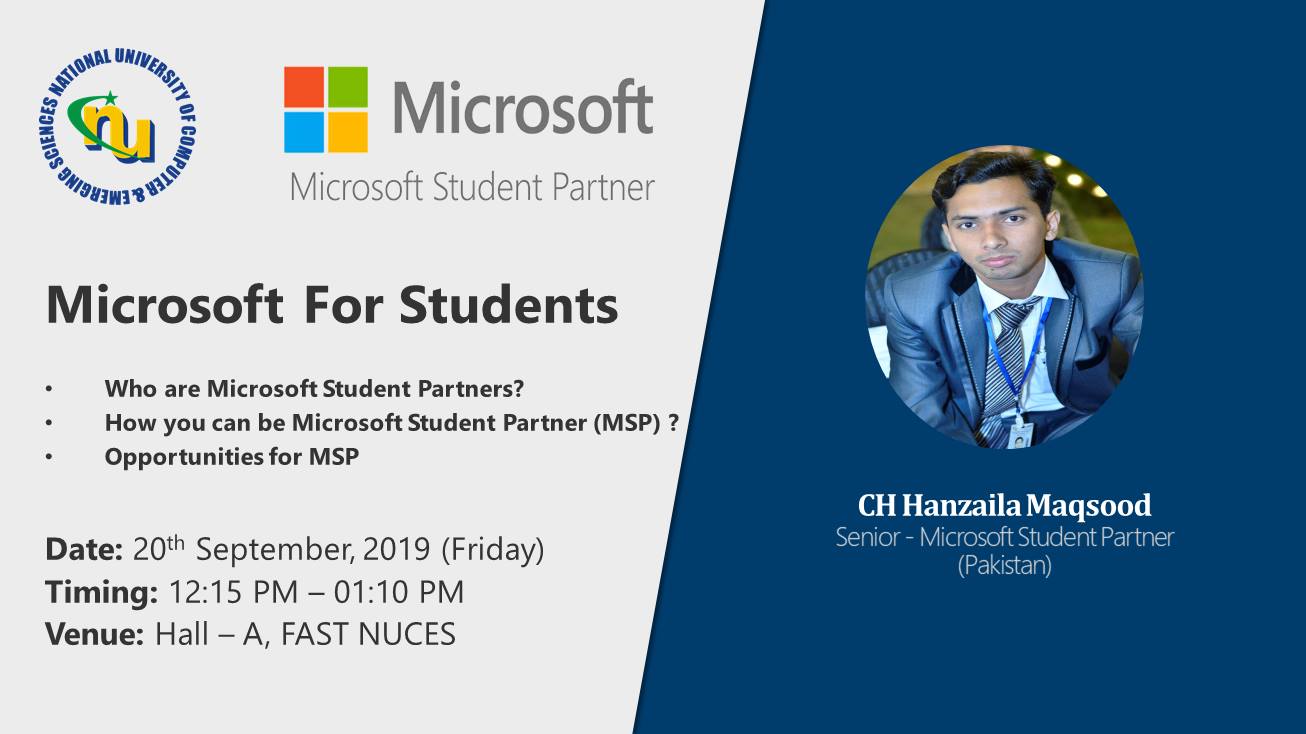 Inauguration Ceremony of Microsoft Student Partners Society (SSUET)
Student Partners are a global group of on-campus ambassadors who are eager to help fellow students, lead in their local tech community, and develop technical and career skills for the future. You might find yourself organizing a hackathon to solve the world's toughest problems, mentoring fellow students, or unlocking the next great idea with your team — it's all up to you.
In this event, MSP will share benefits of becoming MSP and how you can be a part of this tech savvy community.
Set your reminders on, don't forget to join this event.