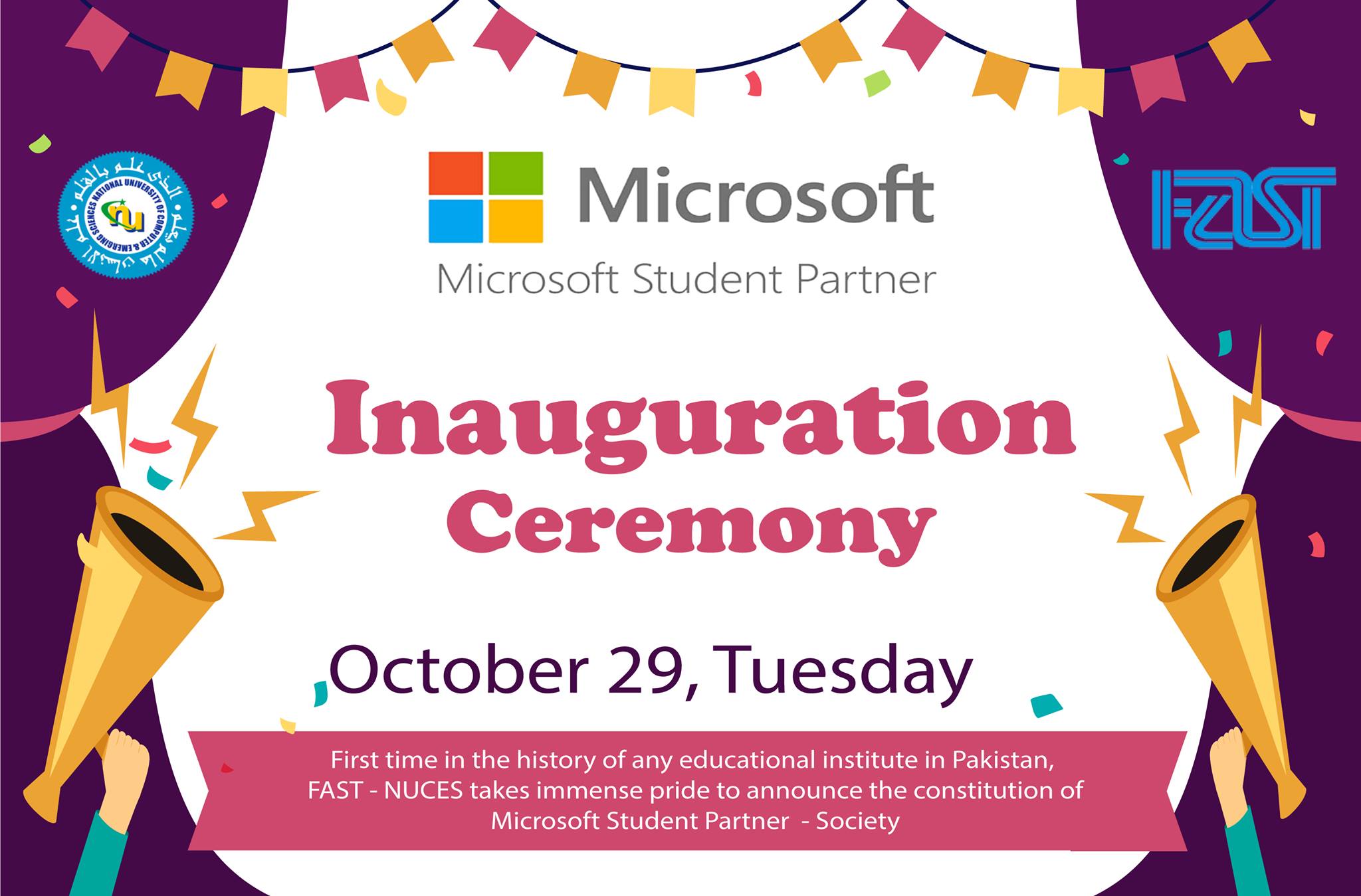 Inauguration Ceremony Microsoft Student Partner - Society
Microsoft Student Partners - Pakistan has successfully consituted its first Microsoft Student Partner - Society at FAST NUCES. For that its with immense pleasure that we invite you all to join us in the inauguration ceremony for FAST NUCES - Microsoft Student Partner Society - a one of its kind society which has been established for the first time in the history of any institution in Pakistan, at FAST - NUCES.
The vision of the Microsoft Student Partner Society is for you to learn, experiment, and build something you love! To help you achieve this vision, we give you the tools and technology to create the things you care about. You might find yourself mentoring a classmate to create an app in Microsoft Visual Studio, hosting a gaming challenge to teach bot coding with Microsoft AI or organizing a hackathon to solve a humanitarian issue with Microsoft Machine Learning - it's all up to you. And in all those scenarios MSP-Society will help you out in doing more.
Thank you and we hope to see you tomorrow!